---
Use your Library Card to access these databases from home:

Valueline
---
SPRINGFIELD MUSEUMS PASS INFORMATION
Due to a change in
museum
policy, the Springfield Museums are now accepting only physical passes picked up at the Library (no print-on-demand passes). During the transition, we will be honoring reservations that have already been made, but will not be accepting new reservations for the pass until after August 26. Patrons with existing reservations for the pass must pick it up at the Library before going to the museums.
---
CHANGES ARE COMING...
After 21 years, our carpets are showing signs of wear! We are awaiting the arrival of replacement carpeting for the three most troublesome areas: our stairs, the lower level hallway, and the Friends Room. We will schedule the installation to cause the least disruption of service, but we may have to close for brief periods to allow the job to be done efficiently. (At the moment, we have no planned closures.)
***
The project will begin with replacement of
carpeting on the main stairs
on
Friday, August 17
. The circular stairs will not be available that day, but the elevator and the original stairway will remain open. Please speak to a staff member if you need special assistance because of this.
"Walk-off" carpeting
(the rough carpeting in the entryways) in two areas will be replaced the same day, after the Library has closed.
***
To avoid the need to cancel planned events, we are not booking use of the Friends Room during the last weeks in August.
*** We will adjust these dates when the installation schedule is confirmed.
We will appreciate your patience while this project is completed...and we hope you will like our new look!
---
Summer Reading 2018 for ages 18 and up!
The Great American Read
- began in May and ends in October. We've got the check list and books for you! Click
here to vote
.
Libraries Rock!
- Begins June 21 and ends August 21; try some books from our suggested
reading list
of "musical" books. Watch for some
rockin'
programs, too!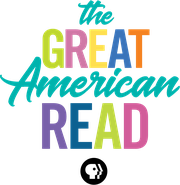 Libraries Rock!

---
Please "Friend" and/or "Follow" us on our new Facebook and Twitter pages. Just search for South Windsor Library after you log in.
---
Sunday Hours
We are now CLOSED ON SUNDAYS until September 9, 2018.
---
NEW! Reserve Museum Passes Online
CLICK
HERE
TO BEGIN
---
E-BOOK CLASSES : Hoopla, Overdrive/Libby, & RBDigital/OneClick
Learn how to download free ebooks, e-audio books, movies and music.
Next group class: Wed. August 22, 6:00 - 7:30.
Individual sessions available by appointment. Ask at Reference Desk.
Class will be in the Seminar Room on upper floor.
Space is limited; please call Reference Department to register.
BRING
:
1.)
charged portable device (tablet, Kindle, phone, etc.),
2.)
up-to-date library card
3.)
your email address
4.)
app download password for your device.
---
DOWNLOADABLE COLLECTION
Click link above for E-books, E-audio books, movies, and music from HOOPLA, OverDrive/Libby, and rbDIGITAL (formerly called OneClick).
---
ONLINE LEARNING
Languages, business skills, test prep, driver training and more!
Practice Driving Tests
---
NEW AT SWPL!!!
For your convenience, the library now has a charging station for your mobile devices. There are five bays that can be individually locked and unlocked by a code known only by you. You just need to have your power cable with you. It can also be used as a safe place to keep your laptop if you need to leave the library for a short time. Ask at the Information Desk for instructions.
---
Coming to See an Exhibit at the Library? Don't be disappointed!
The Library is glad to provide many exhibit spaces used to display the talents of members of our community. Most exhibits are here for a full calendar month.
During the school year in particular, our meeting rooms are also used for gatherings of local organizations (as well as Library programs). These "one-time events" are often scheduled with very little notice and are not part of the Library's monthly calendar.
If you are coming to see an exhibit in a Library meeting room, please call us at 860-644-1541 to be sure the room will not be in use when you arrive.
---
Have you tried these databases?
Click on the images below to see what you are missing!
World News Digest Issues and controversies
---
Try our electronic services!
Click on the buttons below to see some of what we have to offer:
Look what's new!
---
---